---
▮

Okura Nikko Hotels COVID-19 Safety Measures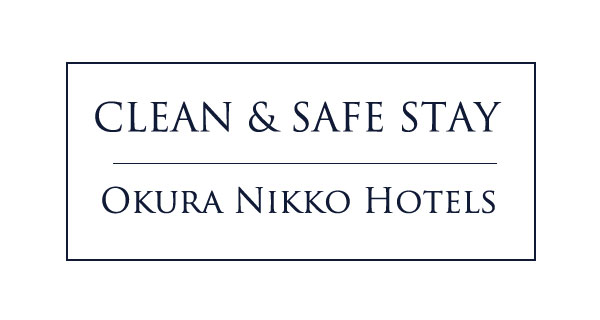 At Okura Nikko Hotels, the safety of our guests is the top priority. The new guidelines for hotel cleanliness entitled "CLEAN & SAFE STAY" ensure the safety and security of our guests and employees. With these guidelines in place, our group hotels welcome you with a clean and safe environment, as "the new normal".
▮

Special Treatments for One Harmony Members

In view of the COVID-19 situation, we would like to update our special treatments for One Harmony members including extension of points expiration date and extension of upper status membership 2022 expiry.
Extension of point expiration date
The expiration date of the One Harmony points valid until January 31, 2022 has been extended until January 31, 2023.
Extension of membership period
For Exclusive members and Loyal members, even if the number of earned eligible nights and the earned eligible points according to the amount spent in 2021 do not meet the status qualification, the status of members in 2021 will continue to be maintained in 2022.
About extension of Complimentary Stay Coupon expiration date
We are sending Complimentary Stay Coupons to members who have earned 50,000 points or more (excluding carry-over points) during each calendar year period (January to December). The expiration date (March 31, 2021) of the coupon delivered in March 2020 based on the 2019 results will be extended to March 31, 2022.
Special Reduction of Member Status Upgrade Criteria
Special reduction of criteria ends as of December 31, 2020.
The eligible criteria for 2021 returns to normal criteria on and after January 1, 2021.
Regarding extended eligible period of One Harmony birthday benefits
Birthday benefits are normally offered for 30 days before or after the birthday, but considering the prolonged situation of the new coronavirus infection, the 2021 birthday is not limited to 30 days before or after, but can be offered at any time until March 2022. Available.
If you missed using this year' benefit or haven't yet used it, please book your desired date and come visit us to enjoy the benefit.
* Benefits are applicable to members only. Members can enjoy one time during the applicable period. Please offer to use the birthday benefits at the time of booking.
* Application deadline: until March 31, 2022