---
April 27, 2020
Dear One Harmony Member, Dear Valued Guest,
Allow me to first of all thank you for your patronage to our hotels and restaurants.
I am deeply saddened at the spread of new coronavirus infections, the end of which is still not in our sight.
I would like to express my enormous respect to the countless healthcare and medical professionals worldwide who are working tirelessly day and night to respond to this global crisis. In addition, despite this harsh situation, I am impressed by how people can help each other and encourage each other while confronting this unprecedented difficulty.
We would like to do what we can as the group hoping to play any part of the ongoing efforts in many parts of the world to overcome this critical situation. Some floors of our hotels near airports are used as the temporal facility for those who are waiting for the PCR test results. One of our hotels has provided the whole facility for now accepting novel coronavirus patients limited with mild symptoms.
While on the other hand, at the hotels under normal operation, we are taking the utmost care to ensure every stays and restaurants usage are safe, clean and comfortable. Our precautionary measures include mandated daily body temperature check, wearing masks by all the employees, rigorous cleaning and sanitization of the hotel facilities.
As we would like to promise to offer our customers the most flexibility during these difficult times, we have further extended our cancellation policy. I would like to give you the updates on these changes.
For individual reservations (including reservations that cannot be changed) that are booked through our brand website, our reservation centers or directly to the hotel until June 30, 2020, we will not apply the rules stipulated in the booking policy, and we will accept changes and cancellations for the stays without cancellation fee or penalty, until 24 hours before the arrival.
For One Harmony Exclusive members and Loyal members, even if the number of earned eligible nights and the earned eligible points according to the amount spent in 2020 do not meet the status qualification, the status of members in 2020 will continue to be maintained in 2021.
Furthermore, the "Birthday Benefits" expiration is extended for the members with birthdays from March 1st to August 31st. One Harmony members can enjoy 30% off from best available rates for the designated high category rooms such as suites, and also enjoy complimentary birthday cakes or deserts with dining at our restaurants. These benefits are available one time each within 30 days before or after the member's birthday in principle. However, as abovementioned, the members with birthdays from March to August can use these benefits until the extended expiry date as of December 29, 2020
I pray that the new coronavirus infection will be over soon and I sincerely wish that we all can once again celebrate memorable days with our loved ones. We are all looking forward to welcoming you back again.
Respectfully yours,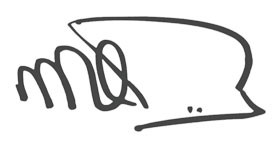 Marcel P.van Aelst
President and CEO
Okura Nikko Hotel Management Co.,Ltd.