---
March 30, 2020
Dear One Harmony Member, Dear Valued Guest,
Allow me to first of all thank you for your patronage to our hotels and restaurants.
We are experiencing truly exceptional times, with great concern for what is probably most precious to us all, our health and that of our family and friends.
We hope that the unprecedented novel corona virus has not infected you and or your family members personally.
During these uncertain times our thoughts are with those infected and those who do everything in their power to contain this virus.
In our omotenashi culture safety and security are as important as providing a good meal or a good room.
We fully understand that travel at this moment is probably not on the top of your mind; however, should you need to travel, rest assured that as Okura Nikko Hotel Management, we took early, swift and decisive action to maintain strict anti-viral hygienic standards in all our hotels and restaurants.
The hotels and restaurants that are permitted to operate, follow the rules and regulations of local governments and the World Health Organization.
In our best efforts to offer our guests flexible adjustments during these critical times, we would like to announce our cancellation policy as below:
Effective immediately, we are waiving cancellation or modification charges for the existing or future bookings of the stays until April 30th 2020 made through our direct booking channels that include our brand website, hotel website, our reservation centers and hotel direct if cancellation or modification requests are made by 24 hours prior to their arrivals including no refundable bookings.
Please contact to the booked hotel of your destination if you wish to make the above arrangement.
Furthermore, for One Harmony upper tier members with the expiration date as of March 31,2021, their upper tier membership period will be extended for another year regardless of total points or room nights earned during the calendar year 2020.
Our foremost priority is to ensure everyone's health and well-being.
Rest assured that we will do our utmost to be of service to you.
Please do not hesitate to reach out to us for any question you might have,
Respectfully yours,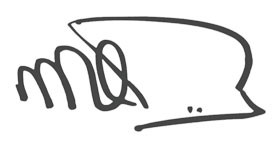 Marcel P. van Aelst
President and CEO
Okura Nikko Hotel Management Co.,Ltd.