---
▮

Okura Nikko Hotels COVID-19 Safety Measures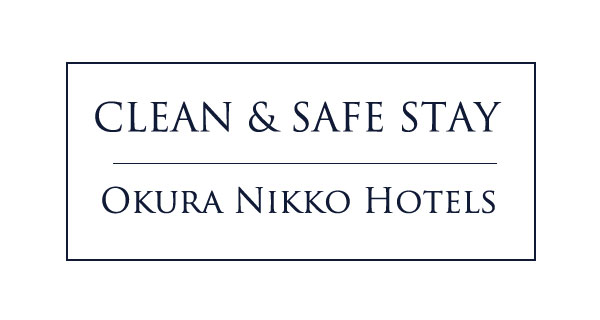 At Okura Nikko Hotels, the safety of our guests is the top priority. The new guidelines for hotel cleanliness entitled "CLEAN & SAFE STAY" ensure the safety and security of our guests and employees. With these guidelines in place, our group hotels welcome you with a clean and safe environment, as "the new normal".
▮

Special Treatments for One Harmony Members

In response to changing conditions of COVID-19, we would like to update our special treatments for One Harmony members including extension of upper status membership 2021 expiry, reduction of criteria for member status upgrade and extension of expiry for birthday benefits.
Extension of point expiration date
In view of the present COVID-19 situation, the expiration date of the One Harmony points valid until January 31, 2021
will be extended until January 31, 2022.The point expiration date display on My Account & My Card will be changed by the end of January 2021.
Extension of membership period
For Exclusive members and Loyal members, even if the number of earned eligible nights and the earned eligible points according to the amount spent in 2020 do not meet the status qualification, the status of members in 2020 will continue to be maintained in 2021.
About extension of Complimentary Stay Coupon expiration date
We are sending Complimentary Stay Coupons to members who have earned 50,000 points or more (excluding carry-over points) during each calendar year period (January to December). The expiration date (March 31, 2021) of the coupon delivered in March 2020 based on the 2019 results will be extended to March 31, 2022.
Special Reduction of Member Status Upgrade Criteria
Regarding the Exclusive and Loyal status upgrade criteria for 2020 evaluation (January-December period), we will apply the special reduction in the criteria as follows this year only.


*The evaluation period where the reduced criteria will be applied is from January 1 to December 31, 2020.
*Point/Room Night carry-over from 2020 to 2021 will be calculated based on the reduced criteria.
Extension of Birthday Benefit expiration
Furthermore, the "Birthday Benefits" expiration is extended for the members with birthdays from March through November. One Harmony members can enjoy 30% off from Best Available rates for the designated high category rooms such as suites, and also enjoy complimentary birthday cakes or desserts with dining at our restaurants. These benefits are available one time each within 30 days before or after the member's birthday in principle. However, as above-mentioned, the members with birthdays from March to November can use these benefits until the extended expiry date as of December 29, 2020