---
After getting some sun at the beach, you can go to the hotel's spa and refresh, have a drink at the restaurants and bars, or even just relax for the rest of your day in your hotel room. We introduce you to our beautiful Okura Nikko Hotels' beach resort properties in Japan and overseas.
Please take this opportunity to stay at Okura Nikko Hotels for a blissful time with clear seas and warm sunlight all around the world.
---
OKURA HOTELS & RESORTS
THE KAHALA HOTEL & RESORT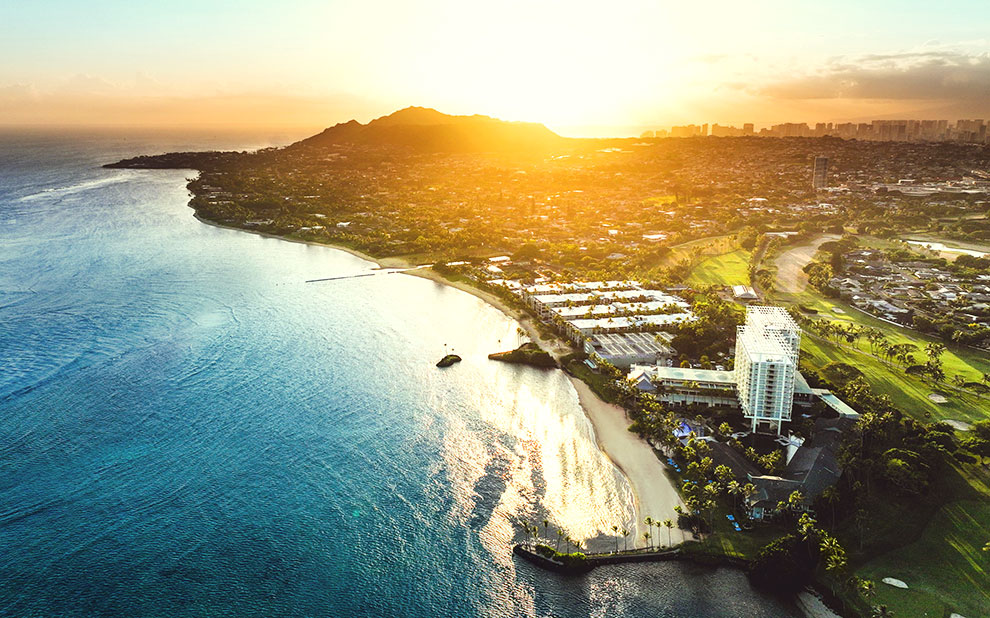 The legendary Kahala Hotel & Resort is an oceanfront, destination luxury property known for its gracious Hawaiian hospitality. Located just minutes from Waikiki. The Kahala has been Honolulu's social address for weddings and gatherings since its opening in 1964. World leaders, royalty, rock bands and Oscar winners call the 338-room resort their Hawaiian home-away-from-home.
The resort is home to The Kahala Spa, lush tropical gardens and a natural ocean-water lagoon with the hotel's own resident dolphins cared for by Dolphin Quest. The Kahala also has five restaurants: Plumeria Beach House, Seaside Grill, The Veranda, Arancino and the award-winning Hoku's restaurant.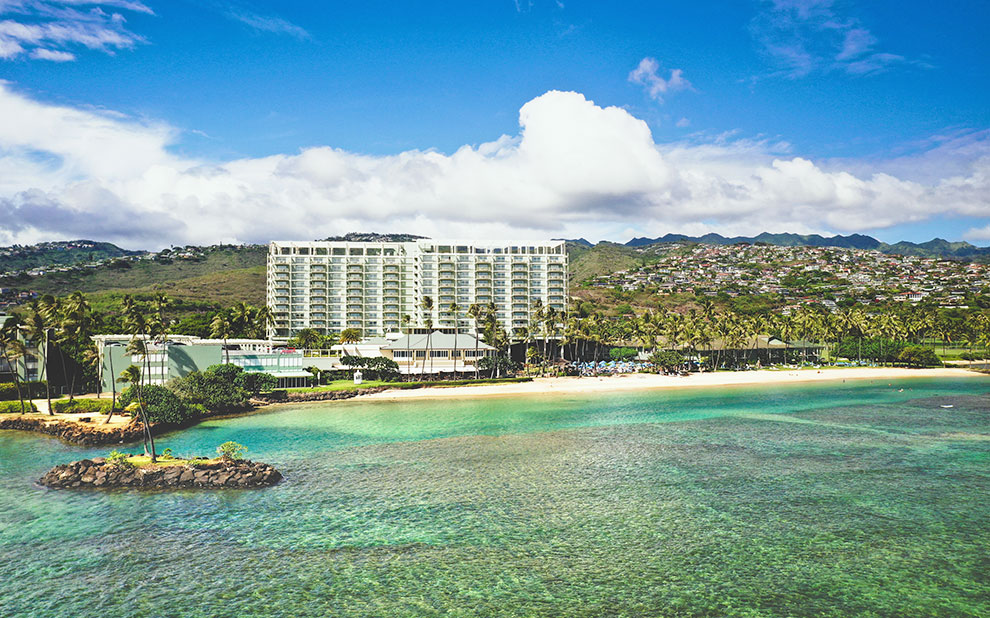 Information
20 minutes from Honolulu International Airport by car
5000 Kahala Ave. Honolulu, HI 96816-5411, U.S.A.
Check in/ out: 15:00/12:00
---
NIKKO HOTELS INTERNATIONAL
HOTEL NIKKO ALIVILA/YOMITAN RESORT OKINAWA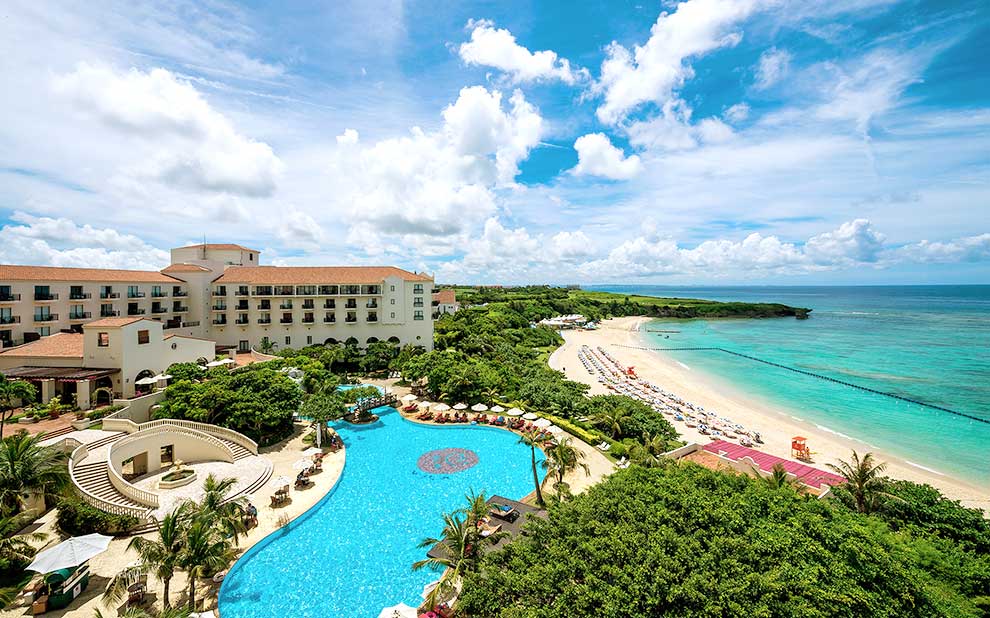 Hotel Nikko Alivila is an on-the-beach resort hotel featuring an exotic, Spanish colonial-style building. Before you, the sea called "Alivila Blue," which boasts one of the clearest waters on the Okinawa mainland, sweeps away. The name "Alivila" is a combination of the Spanish words "alivio" (relaxation) and "villa" (country house) that perfectly defines business and leisure travelers vacation experiences here.
Each of the luxury 397 room accommodations has a dramatic ocean view, and the various fine restaurants and bars offer a memorable resort experience. Please enjoy your supreme hotel-stay filled with high-quality comfort, such as special cuisine prepared with carefully selected ingredients, a variety of marine activities, and various relaxation facilities.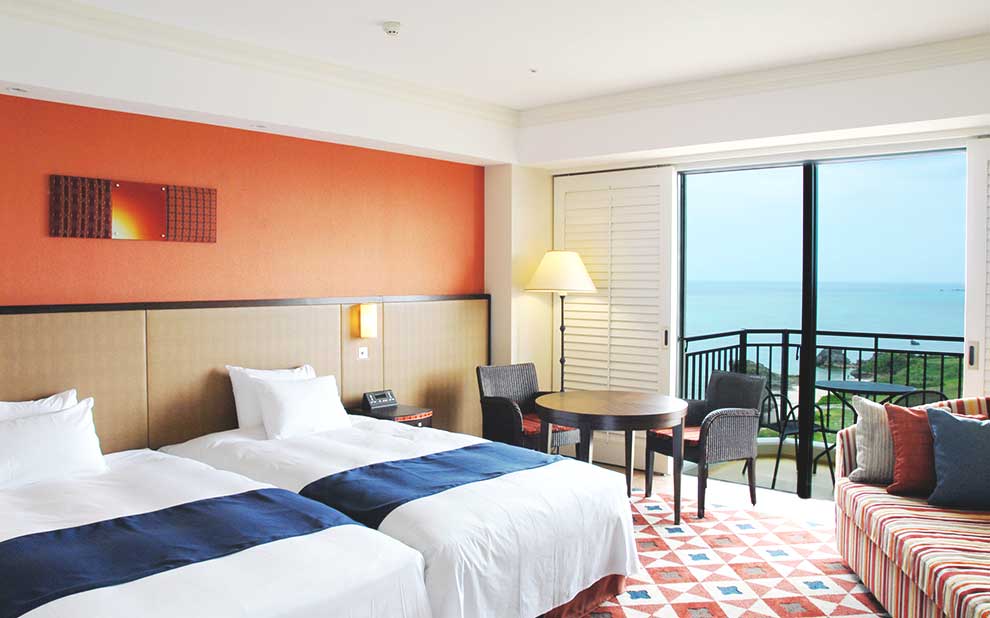 Information
Airport Limousine – 4 times a day
70 minutes from Naha Airport by car
600 Aza-Gima Yomitan-son Nakagami-gun Okinawa
Check in/ out: 15:00/12:00
---
NIKKO HOTELS INTERNATIONAL
HOTEL NIKKO BALI BENOA BEACH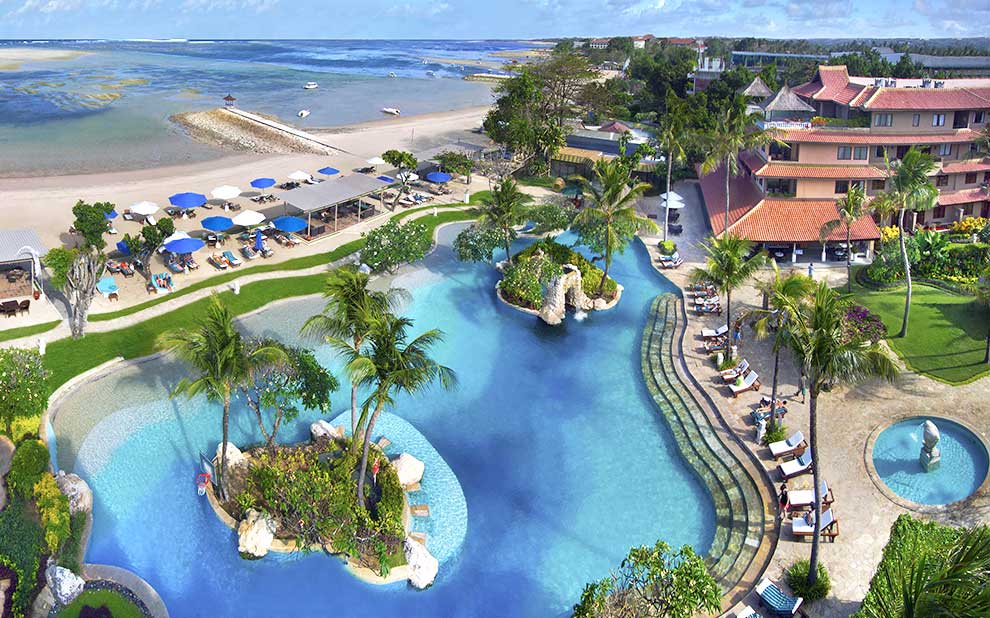 Hotel Nikko Bali Benoa Beach is located in one of the most beautiful locations on the coast of Tanjung Benoa, Nusa Dua, Bali. It is the only beachfront hotel of Japanese descent to enjoy an elegant Balinese resort in harmony with nature, with a lagoon pool, restaurants, bars, spa, gym and other facilities where you can spend an ideal time to relax both physically and psychologically.
There is also a family room and a kids club, which are ideal for guests with children.
Within walking distance of the hotel, there are many beach activity centers where you can enjoy water sports such as snorkeling and jet skiing.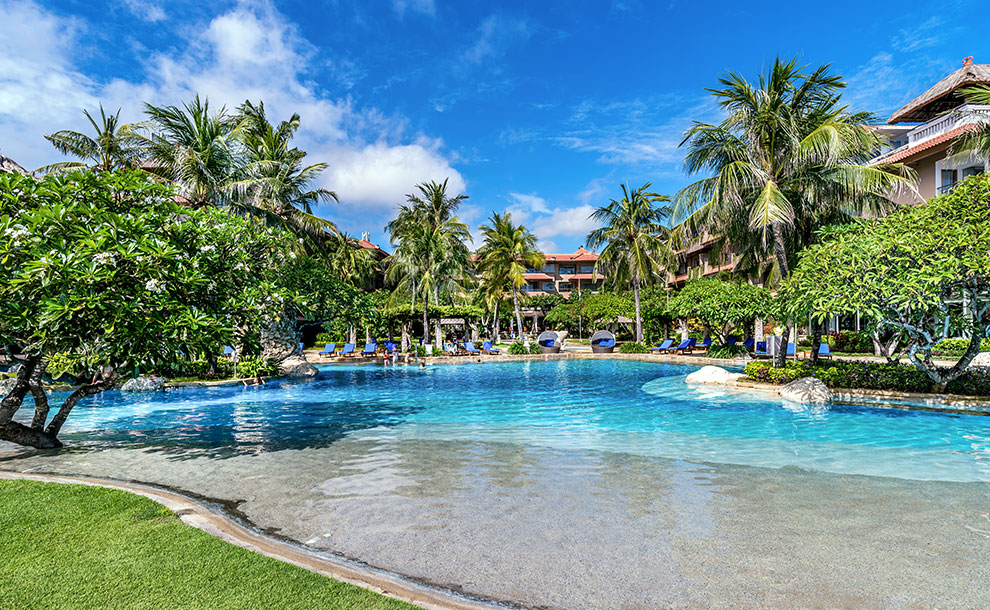 Information
20 minutes by car from and to the International Airport I Gusti Ngurah Rai
JL. Pratama No. 68X, Tanjung Benoa Nusa Dua 80363 Bali – Indonesia
Check in/ out: 14:00/12:00
---
NIKKO HOTELS INTERNATIONAL
HOTEL NIKKO GUAM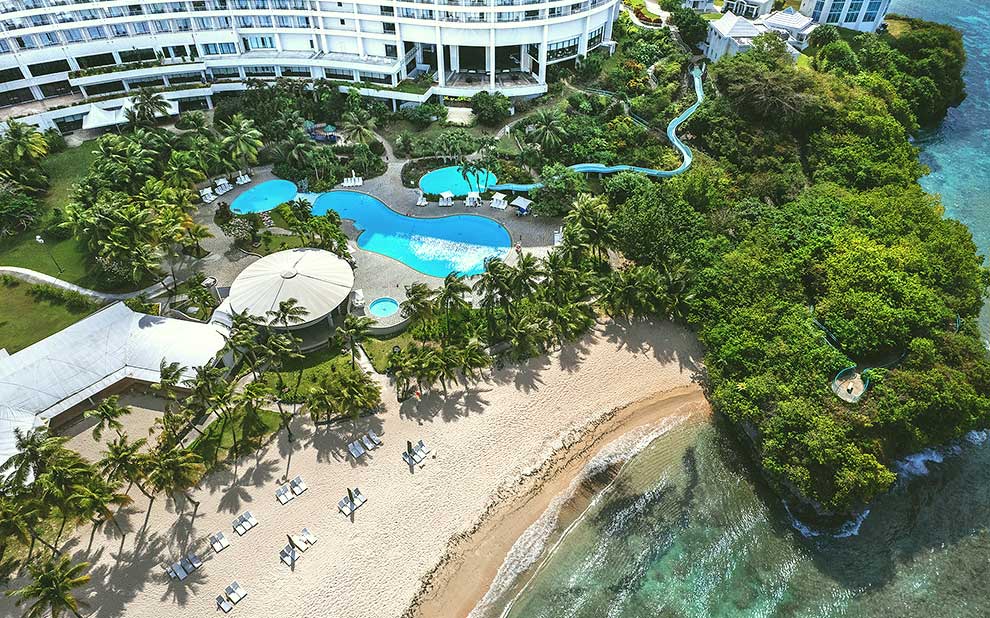 Discover a private retreat With a spectacular wing-shaped international-style deluxe resort hotel located between the northern edge of Tumon Bay and Gun Beach; Hotel Nikko Guam is your Effortless Eden. Explore a subtle yet perfect balance in our lush tropical habitat and relax in luxury the moment you arrive.
We offer affordable luxury hotel rooms and suites, and all of the 470 luxury hotel rooms offer private balconies and ocean views, complemented by beautiful sunsets. A warm gentle breeze of the Pacific accompanies you across our pristine and secluded white sand beach, Hotel Nikko Guam is a true escape in paradise with spectacular views and world-class amenities.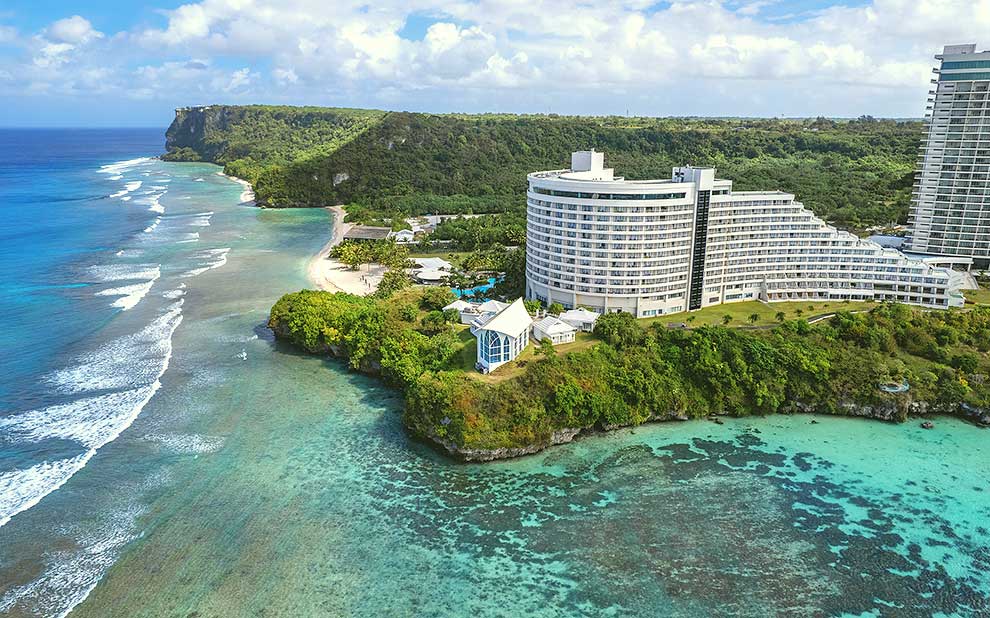 Information
15 minutes from A.B. Won Pat Airport by car
245 Gun Beach Rd, Tamuning, 96913, Guam
Check in/ out: 15:00/12:00
---
NIKKO HOTELS INTERNATIONAL
PALAU ROYAL RESORT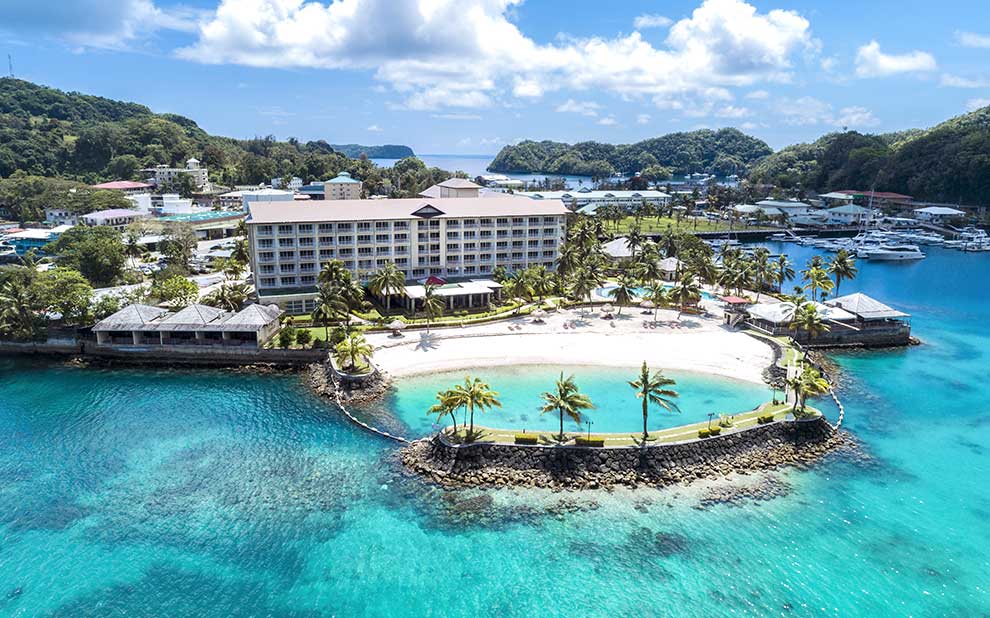 Stay at our luxurious Palau Royal Resort and take your life away from the hustle and bustle of the city to lie down and stretch your body beneath the deep blue & sunny sky on the tropical island of Palau. Surround yourself among the cool blue waters and enrich yourself with the bright smiles of the island people.
Spacious & clean guest rooms with a gorgeous view of the quiet ocean or a relaxing harbor scene over the balcony of each room, or a fantastic dining restaurant and bar surrounded by a green garden, the sea, and the private beach in the hotel facility, etc., will ensure your journey is unforgettable.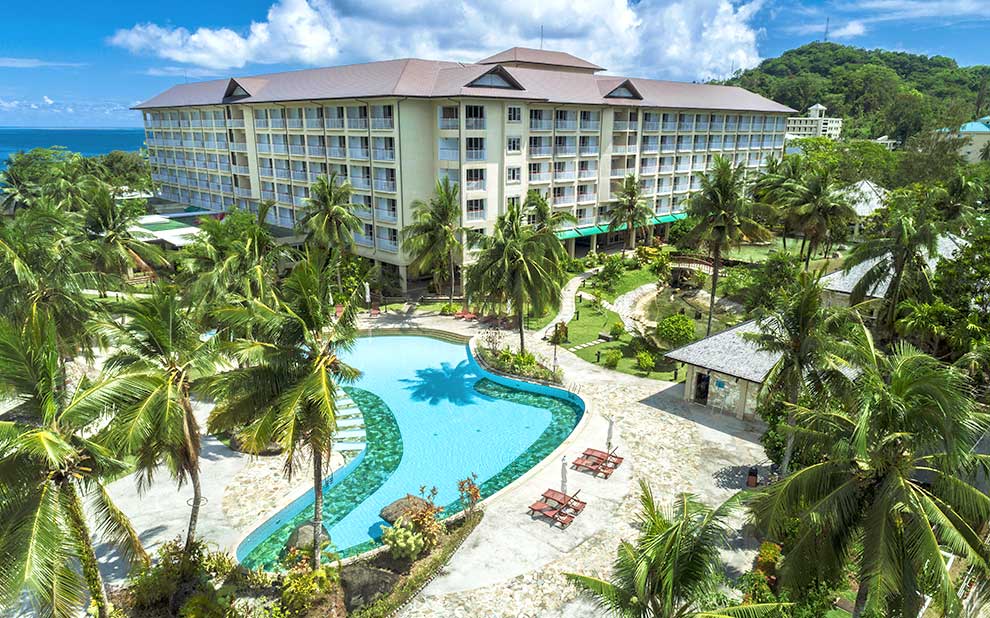 Information
25 minutes from Palau International Airport
There is no public transportation from the airport. Please reserve the shuttle coach from the hotel in advance. ($20 per transfer per person)
P.O.BOX 10108KororRepublic of Palau 96940
Check in/ out: 14:00/12:00
---