Hotel Nikko Taizhou Opens April 1
TOKYO, JAPAN, March 28, 2016—Okura Nikko Hotel Management Co., Ltd. announced today the opening of Hotel Nikko Taizhou on April 1. The luxury hotel is located in the center of Taizhou National Medical High-tech Development Zone, China's first and largest national medical high-tech zone.
Hotel Nikko Taizhou is Okura Nikko Hotel Management's 12th property in China following the opening of Hotel Nikko Suzhou in June 2015. It is also the first property in the area operated by an international hotel group.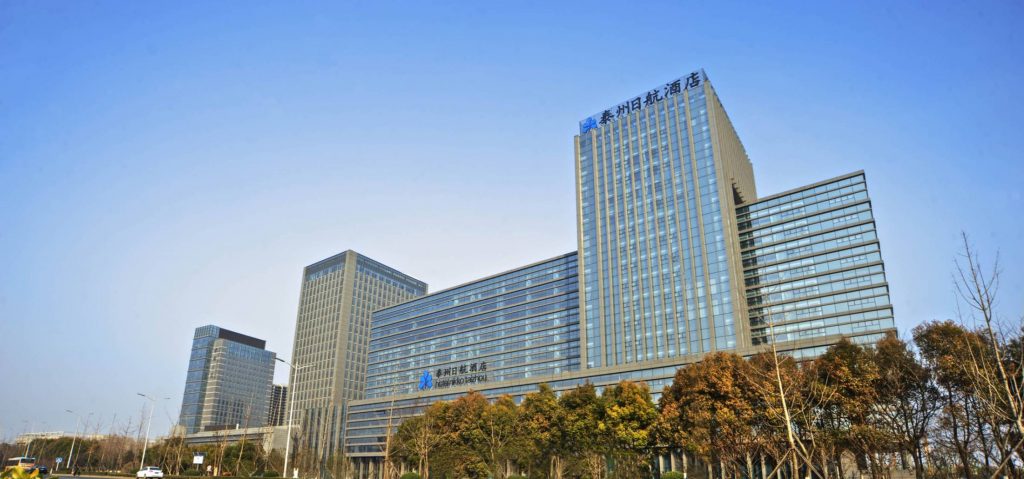 Hotel Nikko Taizhou will have 200 guest rooms of nine different types. The 18-storey, 404,507 square feet (37,580㎡) property offers six banquet and meeting rooms, multiple dining facilities, a business center, a fitness club and an indoor pool.
Jo Sato, the General Manager of Hotel Nikko Taizhou, said: "Our warmest Japanese hospitality will ensure that all our guests have an extraordinary, high-quality experience."
>Taizhou National Medical High-tech Development Zone, also known as China Medical City, houses blue-chip global biopharmaceutical companies, research facilities and academic institutions. The precinct is comprised of several major areas as defined by function, including research and development, medical/health services, manufacturing and an exhibition center.
Taizhou, a city of approximately five million people, is located 155 miles (250 km) northwest of Shanghai in central Jiangsu Province, which is about a three-hour drive from Shanghai Hongqiao International Airport.
The hotel was constructed by TAIZHOU TONGTAI INVESTMENT CO., LTD., with which Okura Nikko Hotel Management signed an agreement to manage the hotel in April 2015 through China-based joint-venture company BTG-Nikko International Hotel Management Co., Ltd.