When the first leaves change color
---
The end of the Nebuta Festival signals the approach of autumn in Aomori. The harvesting of early-ripening apples is completed by the end of August, and once trees begin to change color, it is the start of mainland Japan's earliest autumn leaves season.
Autumn colors are especially dramatic in Aomori, with its rich natural environment and steep changes in temperature. An especially popular fall color spot is Mt. Hakkoda, which can be reached with a little less than an hour's drive from the city center. A ropeway will allow you to enjoy the glorious autumn leaves along the mountain slopes. Fall colors can be enjoyed from the end of September, when leaves change color at the summit, to the end of October, when the vibrant hues spread to the foothills.
The summit area has a scenic hiking course with lakes and marshes. Be sure to bring warm outerwear, as temperatures there often fall below 50℉ in the fall.
A 30-minute drive from the Base Station of the Hakkoda Ropeway will bring you to the seven lakes of Tsuta, another popular fall foliage spot. Surrounded by a primeval forest of beech trees, the lakes appear mystical at dawn, when the red glow of sunrise bathe the autumn-hued trees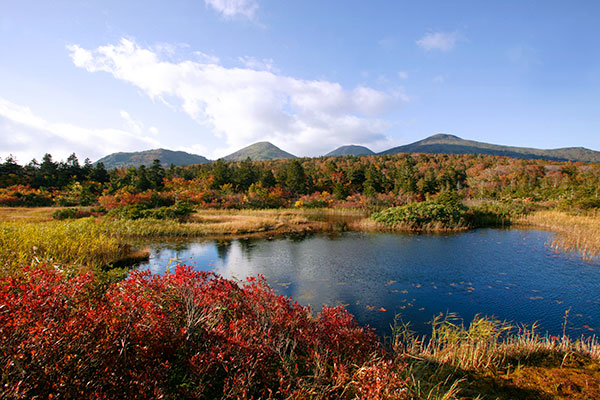 Fall in Aomori is also filled with savory delights. There are many reasonable-priced local food spots in the Aomori Bay Area, where Hotel JAL City Aomori is located. They can all be reached in just a few minutes, including the Aomori Gyosai Center, a popular food market, and A-Factory, where Aomori-grown apple ciders are made and sold.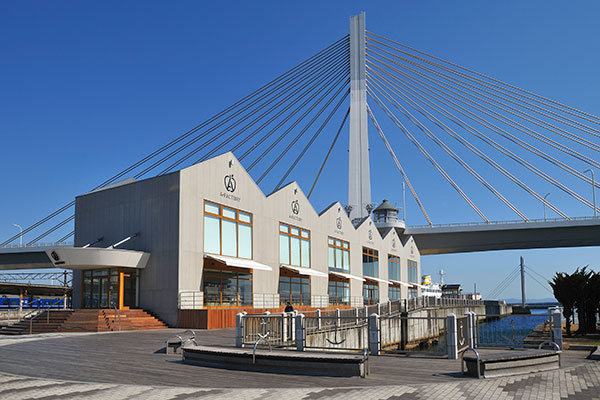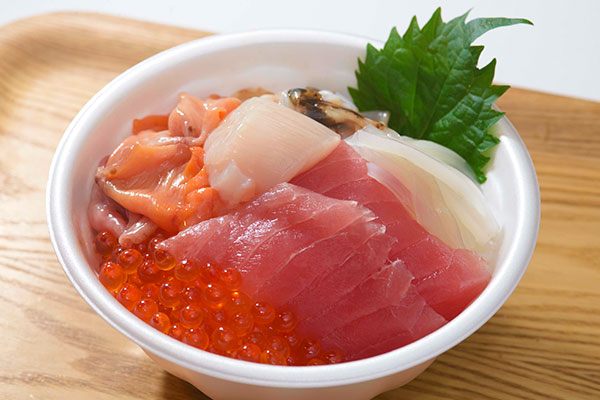 *This page is referred to One Harmony Membership Magazine YAWARAGI Vol.25
Hotel JAL City Aomori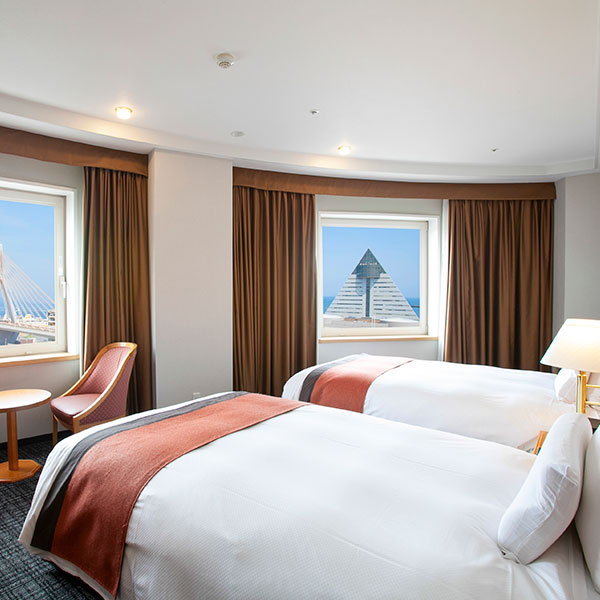 Spend a carefree weekend at Hotel JAL City Aomori, located in the center of the Aomori Bay Area. Stay at an ocean-front Deluxe Comfort Room and enjoy breakfast featuring locally-grown rice and vegetables and locally caught seafood.