Hotel Nikko Hai Phong to Open in 2020
Download PDF
Will become Okura Nikko Hotels' fourth hotel in Vietnam
TOKYO, JAPAN, March 27, 2017 — Okura Nikko Hotel Management Co., Ltd., a subsidiary of Hotel Okura Co., Ltd., announced today that it has agreed with Chuo Vietnam Co., Ltd., a subsidiary of Chuo Limited Liability Company, owned by Daiwa House Industry Co., Ltd., and Fujita Corporation to manage Hotel Nikko Hai Phong when it opens for business in Hai Phong, Vietnam in 2020. The 269-room hotel will be operated under the Nikko Hotels International (NHI).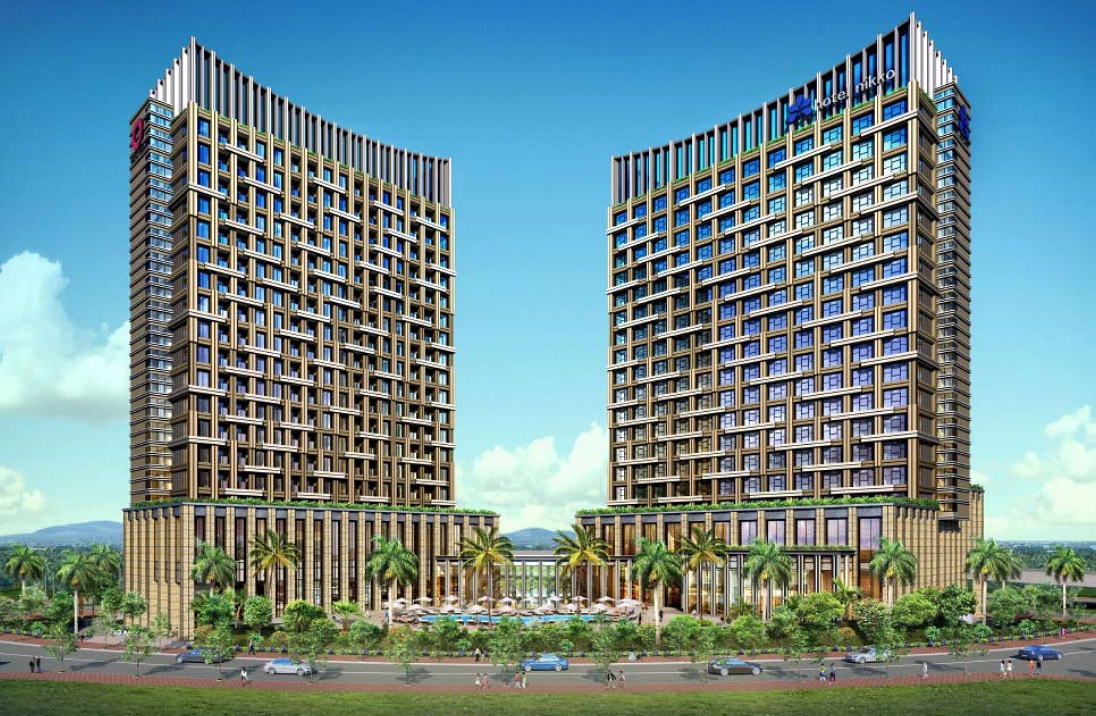 Rendition of Hotel Nikko Hai Phong (right-side building)
Hai Phong, which is some 100 kilometers east of Hanoi, the capital of Vietnam, is one of Vietnam's most developed coastal cities. Hotel Nikko Hai Phong will be located within Waterfront City, a coastal district under development. The average hotel room will be 35 square meters large and guests will have choices of traditional Japanese dining and all-day dining and bar facilities.
Okura Nikko Hotel Management CEO Marcel P. van Aelst said, "Hai Phong offers robust transportation infrastructure, including motorways and an international airport. The city is attracting numerous Japanese multinational corporations, which is expected to create strong demand for accommodations in the Hai Phong area. NHI looks forward to offering sophisticated hospitality services and exceptionally comfortable hotel experiences for visitors to Hai Phong"
Hotel Nikko Hai Phong will be Okura Nikko Hotel Management's fourth hotel to open in Vietnam, after Hotel Nikko Hanoi (1998), Hotel Nikko Saigon (2011) and the to-be-opened The Okura Prestige Saigon (2020). Aiming to operate 100 hotels worldwide by 2020, Okura Nikko Hotel Management is focusing on developing properties in the fast-growing Asian region. Investment in Vietnam is closely aligned with the strategy to optimize hotel management efficiency and increase brand recognition by venturing into countries with strong economic growth.