Checking rates
There are no available rooms for your requested stay.
249, Dongho-ro, Jung-gu, Seoul 100-856, Korea

82-2-2233-3131

82-2-2233-5073
Overview
–
The Shilla Seoul
Cast the spell of contemporary Korea, with touches of tradition.
The Shilla Seoul has reopened following an anticipated seven month renovation. Through the renovation The Shilla Seoul establishes itself as a Global Luxury Hotel, competing with other international luxury hotel brands. The core concept for the renovation was to create a place where every moment lasts. Guests will have the best moments of their lives at The Shilla Seoul, whether they are here for business, resting, enjoying gourmet meals, or engaging in leisure activities.
The Shilla Seoul represents the best hotel in Korea, with contemporary design blending well with traditional patterns and style used back in the Shilla Dynasty. Next to the main building stands the former guesthouse that was once used to welcome special guests from around the world. The main building is replete with restaurants offering outstanding international cuisine, a shopping arcade featuring global brand goods, a pool, and a luxurious spa while in a separate building within the property lies a grand duty-free shopintern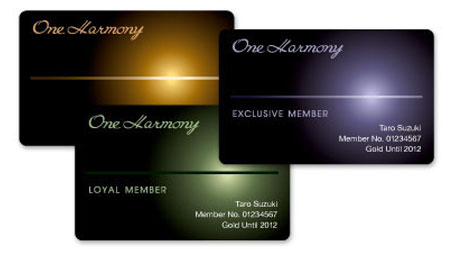 Discover a World of Elegance and Refinement in Our
Free Membership Program.
Earn One Harmony points for every stay and dine.
See Benefits
By Car
・90 minutes from Incheon International Airport. 50 minutes from Gimpo International Airport. 20 minutes from Seoul station.
<Parking>
Available
Internet Access
Wi-Fi
CASH, CREDIT CARD(JCB, VISA, MASTER, MAEX, DINERS CLUB, UNION PAY)
・Number of Guest rooms : 464
・23 floors
[Services & Amenities]
SPA, Fitness Center, Duty Free Shop, Clinic, Barber shop, Beauty salon, Wedding ceremony venue, Esthetic salon, Pharmacy, Florist, Souvenir shop, Shopping arcade, Travel agency, Newsstand, Shoe shine,
Indoor/Outdoor Swimming Pools
[Use of Facilities]
– Children under the age of 13 years old are only permitted to use the indoor pool and relaxation zone on weekends under parental supervision.
– Guests under the height of 140 cm are permitted to use the adult swimming pool only while wearing a life jacket and only under parental supervision.
– Outdoor swimming pool operation periods may vary.
– During certain periods, there will be an extra charge to access the outdoor swimming pool except for swimming pool inclusive packages.
– Pre-booking is not allowded and admittance may be limited when the maximum number of users is reached.