Discovering Kobe's Art on Foot
Now is the season when the leaves start changing color and the temperature begins to cool, making it the ideal time to stroll around the city of Kobe and see its wonderful art. With modern art exhibitions atop Mt. Rokko and retro architecture in the former foreign settlement, visitors are in for an experience to refresh body and soul alike.
Stunning Views of Mt. Rokko and Autumnal Modern Art Events
---
Rokko Meets Art is an annual modern art event held in the autumn atop Mt. Rokko in Kobe. Launched in 2010, this year (2021) is the event's twelfth iteration, and is on from September 11 to November 23.
Thirty-four individuals and groups are exhibiting in 2021—with some invited and some selected through public contests—including Kyota Takahashi, responsible for the lighting installations that celebrated the 100th anniversary of Tokyo Station, and the Maywa Denki art unit led by Nobumichi Tosa. There are a total of 12 mainly outdoor venues across Mt. Rokko, such as the Rokko Garden Terrace Area, where visitors can take in expansive panoramic views of the Akashi Strait and Kansai International Airport, and the iconic Rokko-Shidare Observatory, which is illuminated come nightfall. The event presents a wonderful opportunity to see some truly photo-worthy works of art that use nature as their canvas.
Visitors can use the Rokko Sanjo Bus to travel between venues, or alternatively, enjoy the whole day atop the mountain hiking from one to another. Don't miss the official event website for ideas on routes. This dynamic, expansive art exhibition alongside Mt. Rokko's colorful autumn leaves provides an unforgettable experience.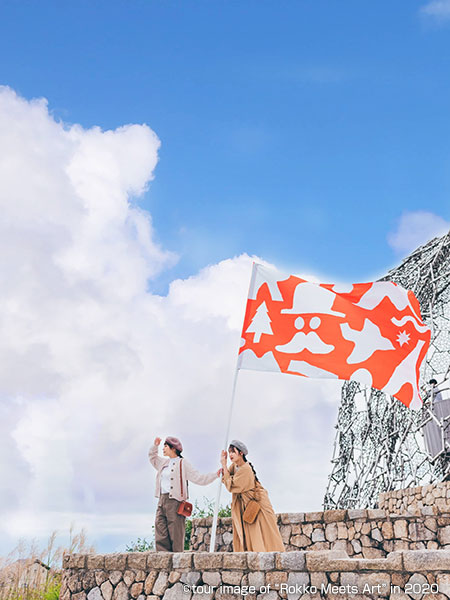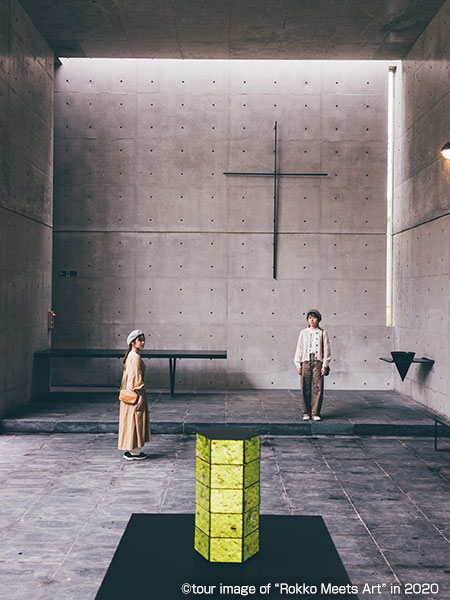 Architectural Beauty at One of Kansai's Largest Art Museums
---
Designed by Tadao Ando, one of Japan's most famous architects, the Hyogo Prefectural Museum of Art was established in 2002 as a symbol of cultural restoration following the Great Hanshin-Awaji Earthquake. Including works from its predecessor, the Hyogo Prefectural Modern Art Museum, the museum's current collection comprises more than 10,000 pieces of art. In addition to sculptures, prints, and modern art from Japan and abroad, the museum displays artwork associated with Hyogo Prefecture, modern Japanese masterpieces, and more. Visitors can also amble through carefully designed routes that show off the beauty of the structure itself. The concrete building makes use of light and shadow, showing off different expressions depending on the time and location. From September 11 to November 7 in 2021, the museum is hosting Harry Potter: A History of Magic, which was first exhibited at the British Library in 2017.
Alongside the Hogwarts School of Witchcraft and Wizardry curriculum, the exhibition features displays relating to astronomy, magical beasts, and other valuable materials.
Strolling Through the Retro Former Foreign Settlement
---
In line with the Port of Kobe's opening in 1868, a settlement comprising 126 lots was built to host foreigners' homes and businesses, and the same lots still exist today. This particular settlement is the oldest in Kobe, and with important cultural properties such as the Kobe Foreign Settlement Building No. 15, and the only remaining office structure from the Taisho period in the Kobe Shosen Mitsui Building, visitors will feel like they've stepped back in time into a different country. Take a trip to the area to discover for yourself a spot that was once called the most beautiful in the Orient.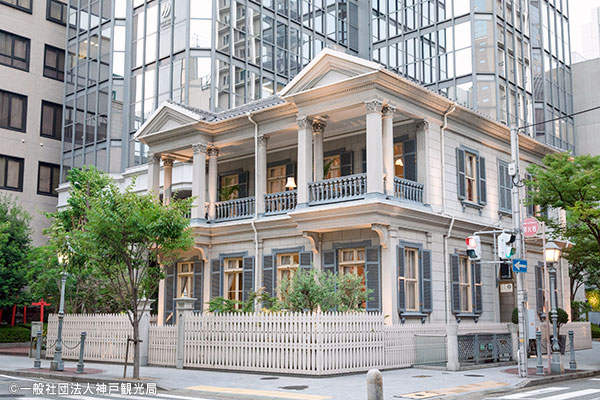 Hotel Okura Kobe
Hotel Okura Kobe is a landmark of the Kobe waterfront area in Meriken Park, with 462 guestrooms and 35 floors above ground.
Based on the idea of providing home-like accommodation, in June of this year the hotel opened a new type of suite room, the Residence Suite.
2-1 Hatoba-cho, Chuo-ku, Kobe City, Hyogo
Check in/Check out:15:00/12:00

Access:
40 minutes from Osaka International Airport by car.
Approx. 10 minute-walk from JR/Hanshin Motomachi Station.

Popular spot:
Former Foreign Settlement in Kobe: Approx. 10 min. walk
Hyogo Prefectural Museum of Art: Approx. 15 min. by car