To Hakata's spectacular center
---
When men start walking the streets of Hakata in traditional Happi coats, summer has arrived in the city. Happi are proper attire for Hakata Gion Yamakasa, a festival with a history of over 770 years. While the annual event takes place on July 1 – 15, the entire city takes on a festive atmosphere from June.
The festival features 1-ton floats that are raced through the city on the final day. Hotel Okura Fukuoka is located across the street from the goal. Rooms on the north side, which offer the best views of the race, are so popular they are fully booked by early spring each year.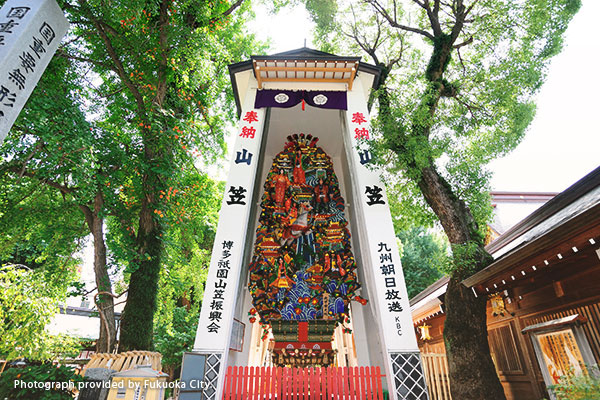 The festival's end heralds the start of high summer in Hakata. The city is at its most pleasant in the evenings, when the air is cooler. Enjoy a musical at the Hakataza the- ater next to the hotel. Or wander down for snacks at street-side vendors for which the city is famous.
When you've returned to the hotel, have a glass of delicious craft beer brewed at the hotel.
Hotel Okura Fukuoka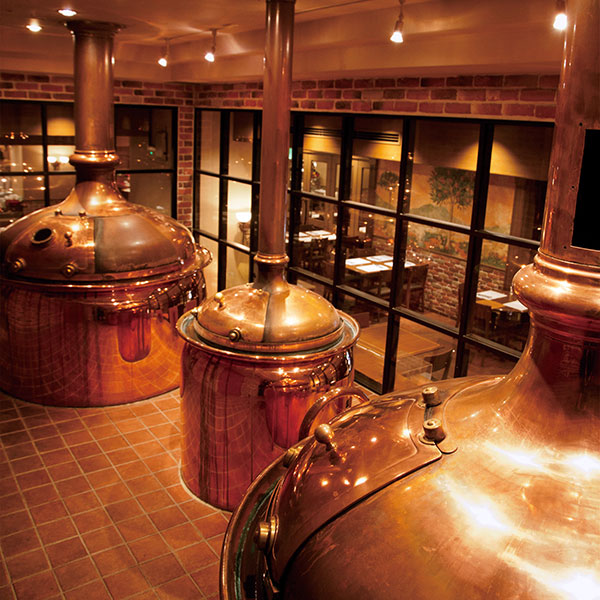 Spend a weekend at Hotel Okura Fukuoka and get to know the essence of Hakata. With direct access to the Nakasu-Kawabata subway station, the hotel is part of the Hakata Riverain, where you can shop and dine as well as enjoy art and entertainment. Be sure to try Hakata Draft, a home-brewed craft beer made right inside the hotel.
Beautiful night view & locally-made crafts
---
Hakata offers many great spots for enjoying the city's spectacular night lights. The best place to stay for visiting many of the scenic sites is Hotel Nikko Fukuoka, which requires only a three-minute walk from JR Hakata station. The Fukuoka Tower, chosen as one of Japan's 100 most beautiful night view spots, is only about 20 minutes from the hotel by taxi.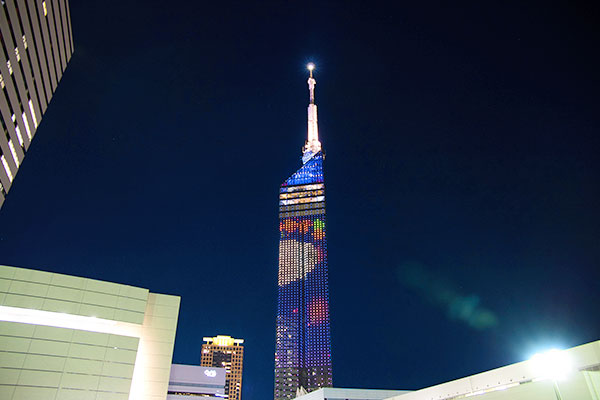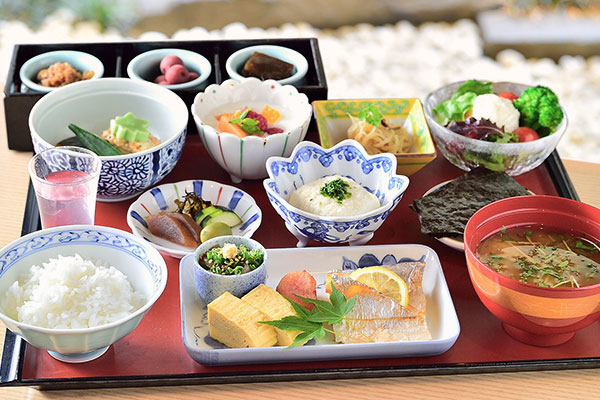 After checking in, refresh yourself at the Fitness Club. Enjoy a leisurely meal of local dishes at Japanese restaurant Benkay before setting out for some sightseeing. If you're interested in locally-made crafts, visit the Hakata Traditional Craft and Design Museum. Conspicuous among the many exhibits are the Hakata dolls, traditional ceramic figurines notable for their subtle coloring and finely carved details. They represent the unique aesthetics of Japan and as such are very popular souvenir items.
*This page is referred to One Harmony Membership Magazine YAWARAGI Vol.24
Hotel Nikko Fukuoka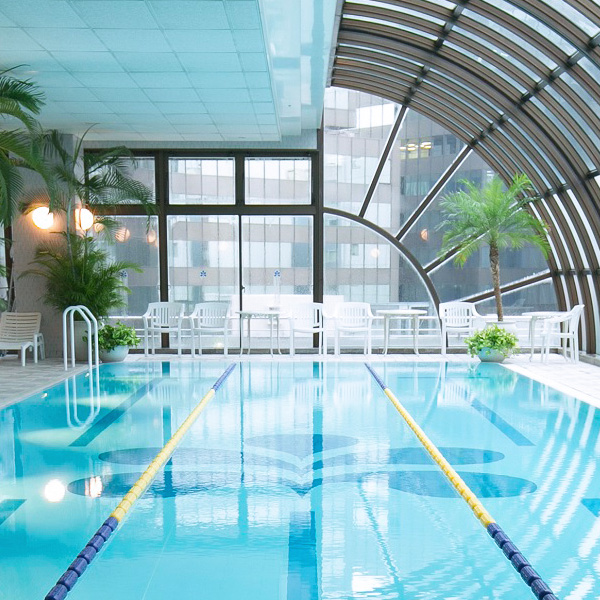 Hotel Nikko Fukuoka is a hotel with direct access to JR Hakata Station via an underground passage. Take advantage of our summer offer that includes discount tickets at the Fitness Club, where you can go to for physical and mental refreshment.