Touring Kyushu – Nagasaki
---
Stop at the famous pottery center, Hasami, on the way to your trip
---
After enjoying your hotel's specialty breakfast, leave Hakata for your next destination, the theme park Huis Ten Bosch. It's only about two hours away by train. Hasami, a famous pottery center, is located close to Huis Ten Bosch. The town has many galleries and potters' studios exhibiting and selling Hasami ware. Saunter around enjoying the exhibits or try a bit of pottery making and decorating for some hands-on experience of the traditional craft.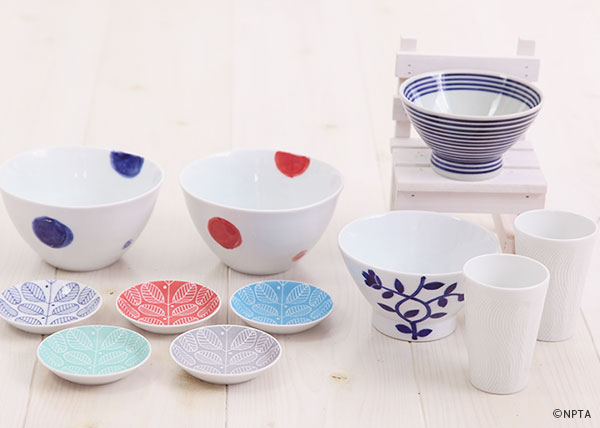 Hotel Nikko Huis Ten Bosch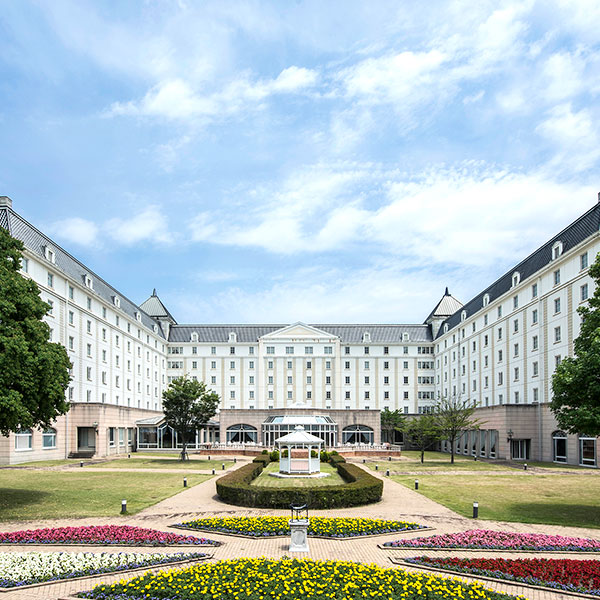 Japanese restaurant "Ajisai" at Hotel Nikko Huis Ten Bosch is ideal for dinner. Their dedication to hospitality is reflected not only in their cooking but also in their use of carefully selected bowls and plates made by local Nagasaki potters, including Hasami.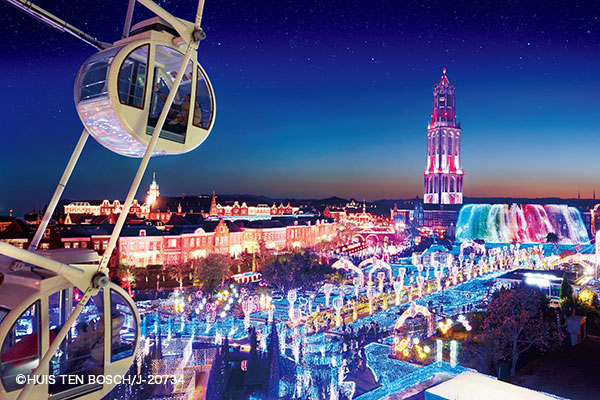 Huis Ten Bosch, an inspiring resort of flowers and lights
---
Huis Ten Bosch A rare place where you can enjoy illuminations all year round. When the sun sets, it transforms into a city of lights. The "Aurora Garden of Light", where the entire walkway is surrounded by colorful illuminations, will glitteringly be lit up, as will the "Sky Carousel", Japan's first three-story merry-go-round, where you can enjoy the European cityscape and illuminations from the third floor. The scale is so large that it is impossible to visit all of it in a single night, and it is full of elegance and luxury.
In addition to the illumination, seasonal flowers decorate the park with colors throughout the year. As befits a "city of flowers", seasonal flowers such as one million tulips in spring and one of Asia's largest rose festivals in early summer will pleasantly stimulate the senses of visitors.
After enjoying the park to its fullest, you can relax and unwind in the natural hot springs of the Hotel Okura JR Huis Ten Bosch.
Hotel Okura JR Huis Ten Bosch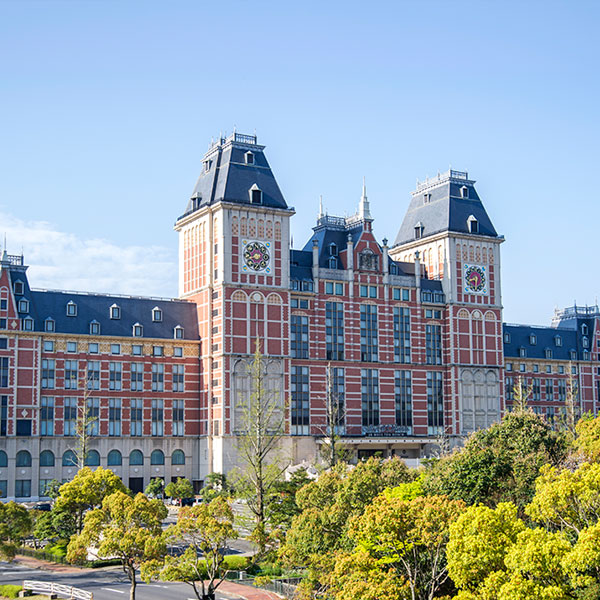 Hotel Okura JR Huis Ten Bosch offers a special package that includes a 1.5-day passport (admission from 3p.m. on the first day) for Huis Ten Bosch. It's great for those who think one day is not enough to fully experience the theme park.
Enjoy one of the world's top three spots beautiful night views
---
To wrap up your tour of the Kyushu area, visit Nagasaki, considered one of the world's top three spots for beautiful night views, along with Hong Kong and Monaco. A little less than two hours is needed to travel from Huis Ten Bosch to Nagasaki by bus or train. Hotel JAL City Nagasaki is located in Shin- chi Chinatown. Check in early so that you have plenty of time to go sightseeing. Dejima and the Shianbashi district are close by. And many other spots of interest are within walking distance.
When the sun dips to the west, climb up to the top of Mt. Inasa. The spectacular view of faraway mountains and islands is a fitting ending to your Kyushu tour.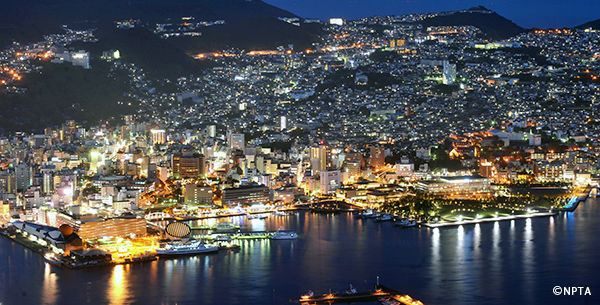 *This page is referred to One Harmony Membership Magazine YAWARAGI Vol.24
Hotel JAL City Nagasaki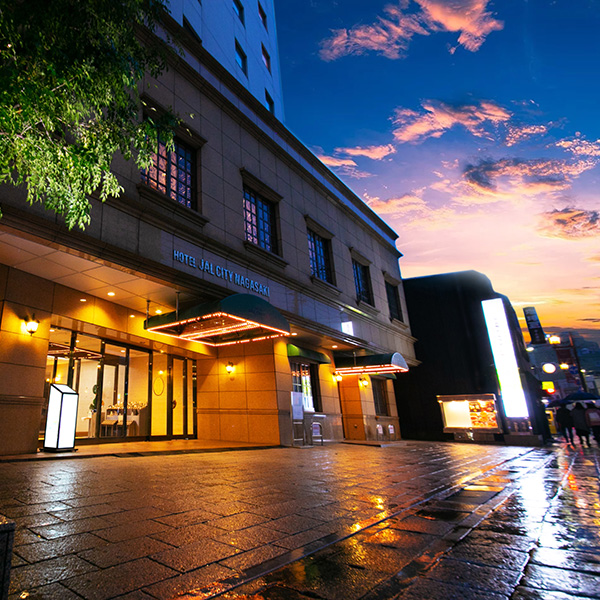 A 24-hour stay to let you relax in your hotel room during the hot afternoon hours. Nagasaki's Chinatown sports illuminated arches at night, adding gaiety and color to the exotic atmosphere.