Experiencing the Nature and Culture of Okinawa Island
---
Okinawa is known for its expansive blue sky and its transparent waters. As one of Japan's foremost holiday resorts, Okinawa sits under brilliant sunshine and benefits from stunning beaches where visitors can experience a wide range of watersports. The island's subtropical climate has formed an abundant natural landscape and developed the myriad organisms that live there, while the island also boasts a unique culture that has been ingrained for generations. Head to the island for a fascinating, experiential holiday to learn all about the nature and culture upon which it prides itself.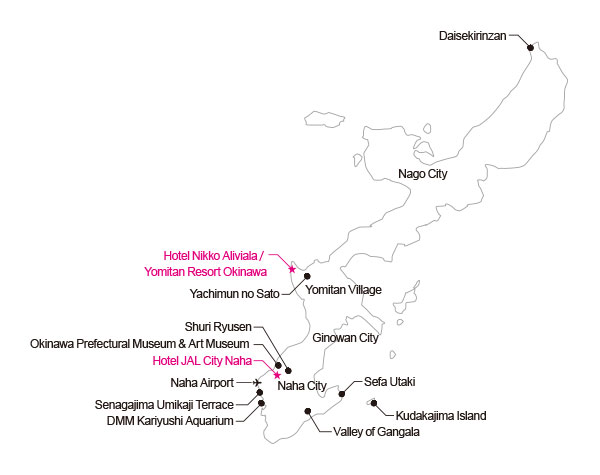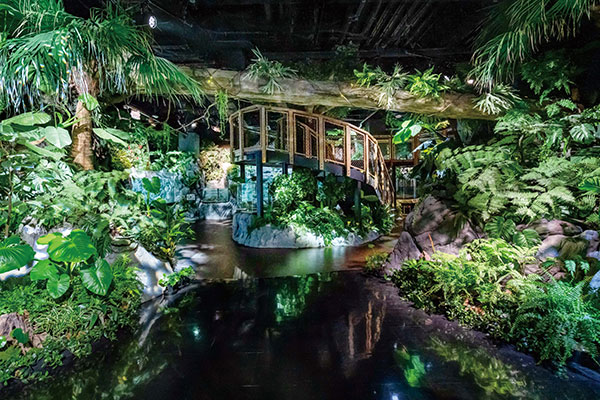 One spot that has recently been garnering attention on the island is the DMM Kariyushi Aquarium, which opened in Tomigusuku City last year in May. The aquarium's exhibits make use of advanced visuals and spatial design, allowing guests to "visit" an evergreen forest—which is based on the northern Yambaru region—within the facility and see its native freshwater fish and reptiles.
There is also a virtual aquarium where life-size images of whale sharks and deep-sea fish are projected onto large screens, looming over visitors for a powerful experience. The fusion between the virtual and the real makes for an even more authentic ocean experience that will surprise and impress adults and children alike.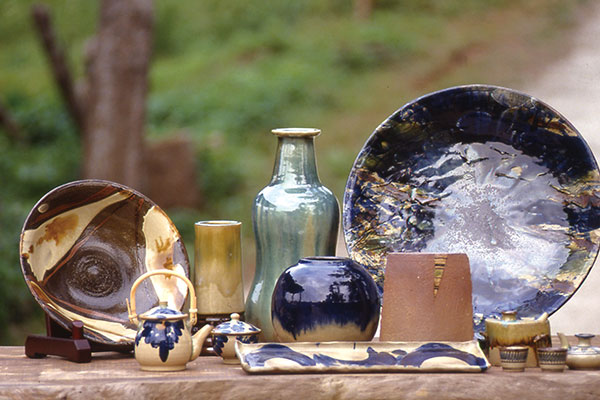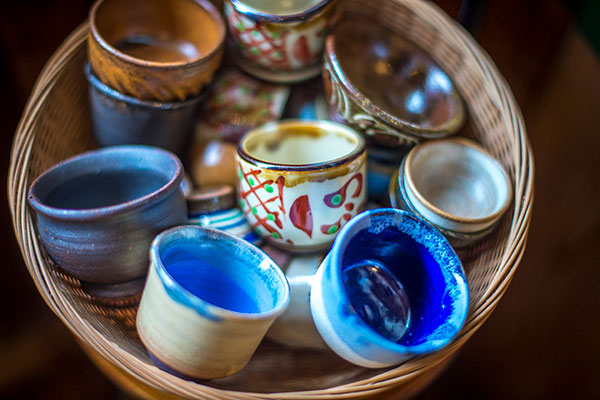 Those hoping to experience one of Okinawa's traditional cultures should head to Yomitan Village in the central part of the island. Known for its thriving ceramics industry, the Yachimun no Sato area in Yomitan is a must-visit. Yomitan was previously used by the US military as a place to dispose of unexploded bombs, and after taking the village back, the village mayor at the time vowed to "transform the smoke from the disposal of unexploded bombs into smoke that is a symbol of a flourishing culture." He thus took to bringing together all the potters in the village, while also inviting Jiro Kinjo, who later became a living national treasure, from the Tsuboya district in Naha, which led to the creation of Yachimun no Sato. Today, there are a total of 19 workshops in Yomitan around a so-called climbing kiln, and visitors to the area can view the work of various ceramic artists, purchase their creations from direct-sales outlets, and even try their own hand at pottery at the nearby Toshingama studio.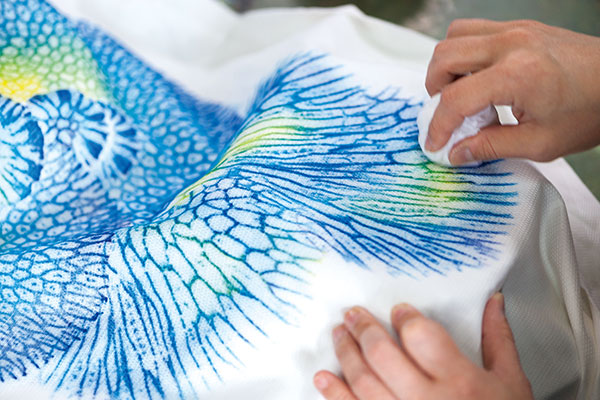 Elsewhere, Shuri Ryusen near the Shurijo Castle is the only place in Japan where visitors can experience the art of dyeing using rare coral. Using the natural shapes of coral fossils, participants can create vivid, original dye designs on T-shirts or handkerchiefs. Although it is now prohibited to collect coral fossils, Shuri Ryusen has been given special permission to do so, and so it is only here that visitors can recreate their unique patterns. Nurtured by the nature of Okinawa, this coral produces majestic works of art that captivate all those who come across them.
For local food and crafts, head to the Senagajima Umikaji Terrace, a commercial complex where visitors can casually experience the diverse island cultures. With more than 40 shops to choose from it might feel somewhat overwhelming, but the best place to go to for souvenirs might be the SuiSavon Shuri Soap store. The store offers a huge range of soap products all handmade by local craftsman. SuiSavon's most popular product is their Kucha Facial Soap, which is made using natural sea mud from Okinawa. There are also a range of other skincare products on offer which contain natural cosmetic ingredients from plants native to the island. These aromatic products make a wonderful souvenir for you to take back as memories from your trip.
*This page is referred to One Harmony Membership Magazine YAWARAGI Vol.39
Hotel Nikko Alivila / Yomitan Resort Okinawa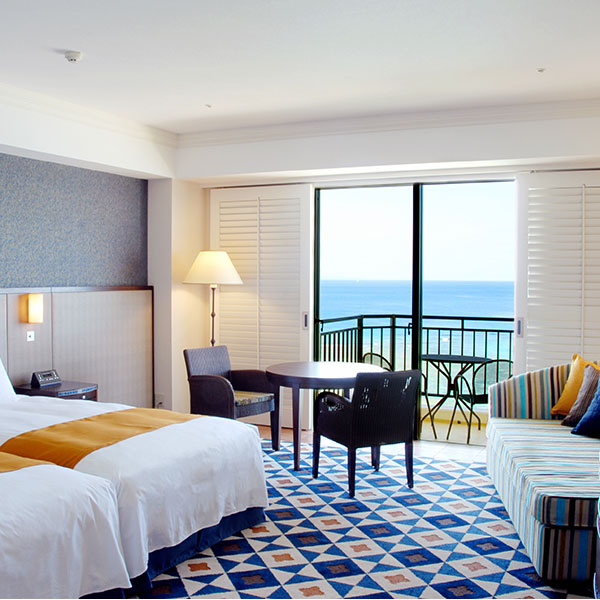 Hotel Nikko Alivila / Yomitan Resort Okinawa has a unique Spanish colonial style displayed by its exterior red tiled roof and white walls complimented by the blue ocean of Okinawa. The name "Alivila" is combination of the Spanish words "alivio" (relaxation) and "villa" (country house) that perfectly defines business and leisure traveler's vacation experience here. Each of the luxury 397 room accommodations has a dramatic ocean view and the various fine restaurants and bars offer a memorable resort experience.