Thailand Getaway | ~Experience the local cuisine~
Hotel JAL City Bangkok recommends four spots, where you can experience authentic Thai cuisine.
Mae Varee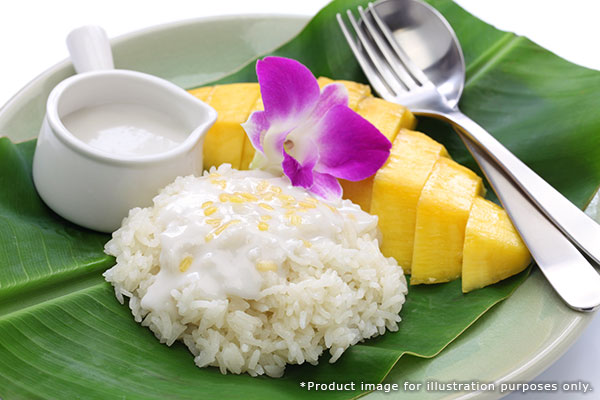 Mae Varee is a famous and long-established store popular in Bangkok. You can easily tell that it is a store that specializes in selling mangoes, even from outside the store. The quality of the mangoes is excellent, making them very popular among tourists. Fresh mangoes can be purchased for as little as 100 THB (410 JPY). If you want to eat them right away, you can buy the ones that are just ripe, or if you tell them you want to eat them a few days later, you can buy the ones that are not ripe yet and will be ready in a few days.
Popular menu items include freshly cut mangoes and the traditional Thai dessert, khao ngao mamuang (mango sticky rice). You can take it to go, and savor them in your hotel room while in a relaxing atmosphere.

Mae Varee
Business hours: 6:00-22:00
Address: Soi55, Sukhumvit Road, Bangkok
Access from the hotel: 3m away by walking
Saew Pork Noodle Restaurant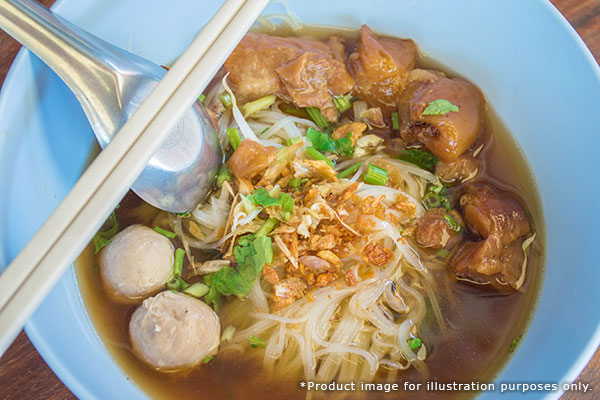 Saew Pork Noodle Restaurant has been established over 30 years ago, started off as a small store to a local's favorite traditional Thai comfort meals. They're known for their seafood based soup noodles, however, the customers can customize noodles and toppings of their choice. For example, choice includes thick rice noodles, thin rice noodles, yellow egg noodles, glass noodles, as well as whether to eat it dry, half-soup, or with soup. Depending on what you get, it could be a completely different styled dish. Price ranges by what you get, usually around 50 THB (205 JPY).
It smells great as you walk by. This stall-style restaurant is very popular among locals and tourists alike for its local atmosphere.

Saew Pork Noodle Restaurant
Business hours: 8:30-15:30
Address: Saew Pork Noodle Shop, Soi Sukhumvit 49
Access from the hotel: 10m away by walking
Khua Kling Pak Sod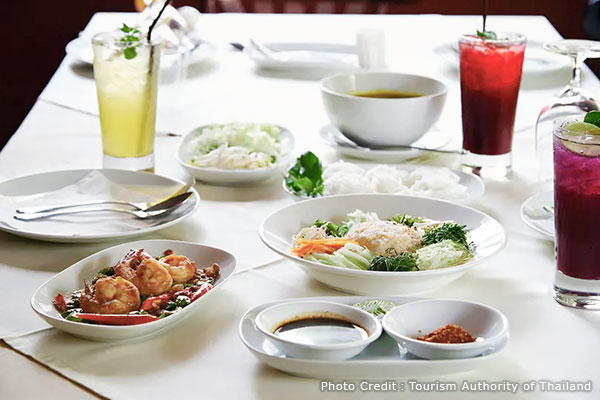 Khua Kling Pak Sod is a family-run Thai restaurant specializing in the cuisine of southern Thailand, established in 1960. The restaurant is quite famous in Bangkok and attracts many people every day to enjoy the traditional southern Thai cuisine. There are a total of five restaurants throughout Bangkok, and lots of tourists plan to come here as one of their destinations.
The menu is written in Thai, and additional languages include English and Chinese. The signature dishes are stir-fried beans and shrimp, and a spicy minced pork stir-fry. While experiencing street food is one of the best things to do when visiting Bangkok, going to a proper and traditional restaurant can also be a fun experience.

Khua Kling Pak Sod
Business hours: 11:00-14:30/17:30-21:30 (*depends on the stores)
Address: (Thonglor store) 98/1 Soi Sukhumvit 53, North Klongton Subdistrict, Wattana District, Bangkok 10110
Access from the hotel: 8m away by walking
Karun Thai Tea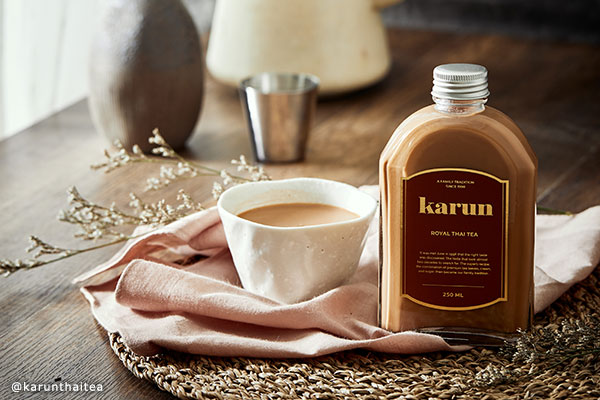 Thai tea is one of the signature Thai drinks. It is made from dark reddish-brown tea extracted from strongly fermented tea leaves, which gives it a sweet vanilla-like aroma. Sweetened condensed milk or regular milk is added to create an orange-colored drink. Its addictive aroma and sweetness are sure to attract people.
The main offering on their menu is the elegant and fragrant Thai tea, available in both regular and frozen drink options. Customers have the flexibility to choose the size, sweetness level, and additional toppings such as boba, ice cream, cookie crumble, and brownies.
Their take-out bottles are also highly popular. So, why not visit Karun Thai Tea and enjoy some relaxing time with a customized Thai tea?

Karun Thai Tea
Business hours: 10:00-21:00
Address: Soi Prommit M floor, Bangkok 10110
Access from the hotel: 20m away by train
---
Hotel JAL City Bangkok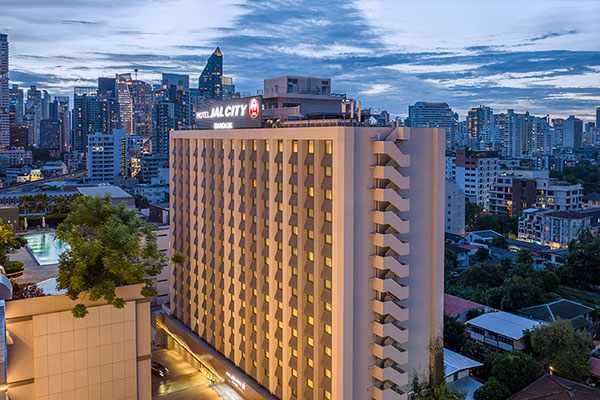 The hotel that the first hotel of the brand to be opened outside Japan opened on July 3rd, 2023.
It is situated adjacent to the Hotel Nikko Bangkok, just a three-minute walk from Thonglor BTS Skytrain station. We offer 3 types of guest rooms to suit every traveler and the "S-SEN" restaurant which starts breakfast at 5:30 a.m. so that guests can start the day early and fresh.
---