Nagano: See Some of Japan's Finest Flowers and Art
---
Known as chestnut-growing country, Obuse is also famous as the place where renowned painter Hokusai came to concentrate on his art in his eighties. Here you will find one of Japan's two museums specializing in Hokusai, where you can see numerous Hokusai pieces, centered mainly on his later works. The museum's collection includes more than just Hokusai's traditional ukiyo-e art as typified by the Thirty-six Views of Mount Fuji; paintings, scrolls, and decorative screens by the great man are also on display. Chief among the attractions are four ceiling paintings by Hokusai on two festival floats: the Masculine Wave and the Feminine Wave on the Kanmachi float and the dragon and phoenix on the Higashimachi float. These are designated by the Nagano government as prefectural treasures.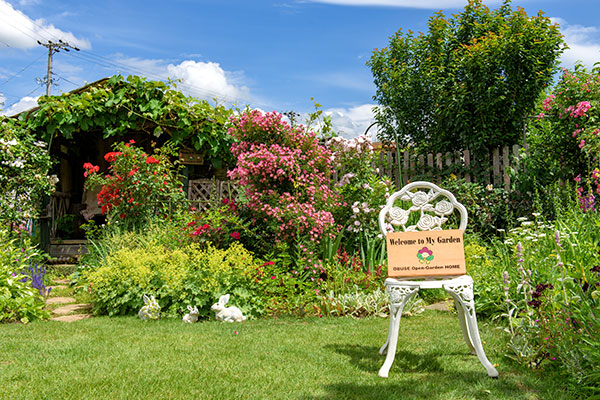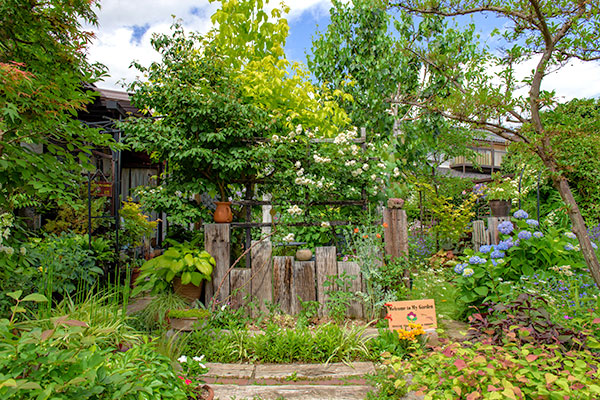 Having traveled back to Hokusai's time at the Hokusai Museum, why not stroll through the Obuse Open Garden? This local private-public partnership initiative of more than 100 private households in Obuse has some wonderful gardens in various styles from Japanese to English available for the public to view. The Obuse Open Garden is not a competition; more a means of having fun meeting and interacting with people through flora.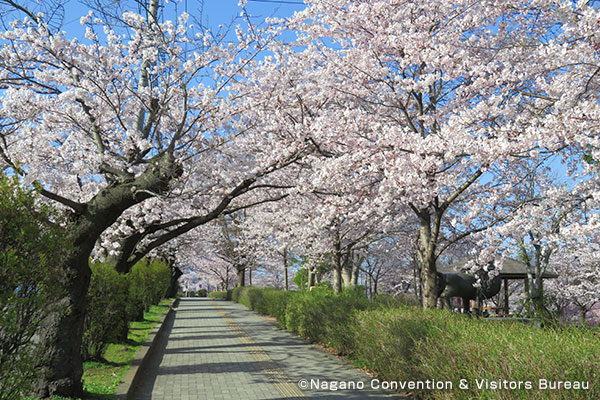 The saying "No matter how far, pray at Zenkoji at least once in your life" has been around since the Edo Period (1603–1867). They say that anyone who makes a pilgrimage to Zenkoji Temple once in their life will be reborn after death in the "pure land" of the Amitabha Buddha. And with a history of 1,400 years and counting, Zenkoji is one of Nagano Prefecture's must-see destinations. And while you're there, Nagano City's oldest park, Joyama Park is always worth a visit, not least for its fantastic cherry blossom trees, which are beautiful at all times but even more so under lantern light at night. When the cherry trees are in bloom, the tea house offers flower viewing in the indoor warmth (this year's opening yet to be decided).
Next door, Joyama Zoo is a fun place to visit in conjunction with Joyama Park, and entry is free! Also located in the park is the Nagano Prefectural Art Museum, newly opened in April 2021. Designed as a "landscape museum" based on a concept of harmony with the Zenkoji region's natural environment, the museum offers wonderful views of the main Zenkoji Temple hall from the Rooftop Plaza. Indeed, the museum is designed to be enjoyed like a park, and in addition to special art exhibitions, many parts of the museum can be accessed free of charge.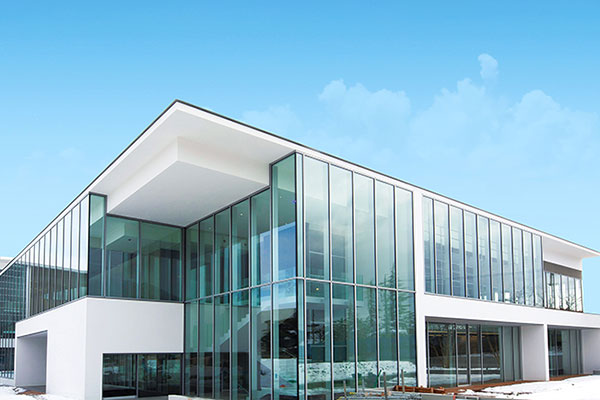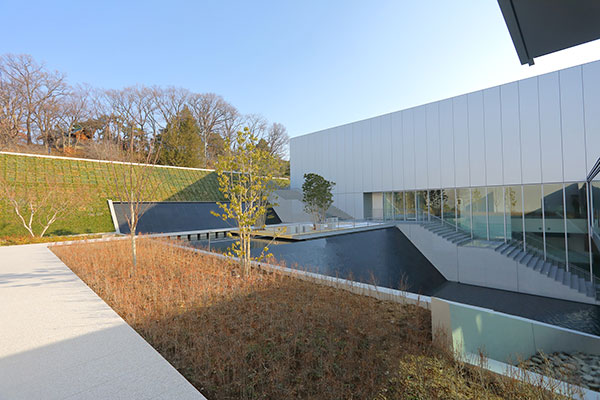 *This page is referred to One Harmony Membership Magazine YAWARAGI Vol.41
Hotel JAL City Nagano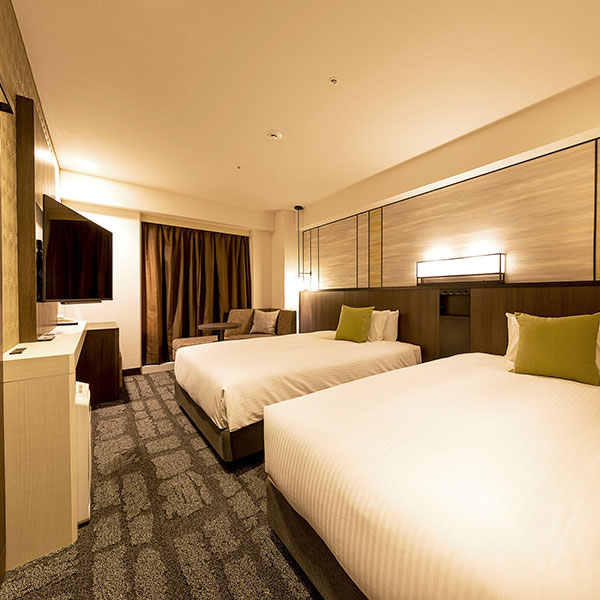 A quick seven-minute walk from Nagano Station, Hotel JAL City Nagano is located on Chuo-dori—right on the road to Zenkoji Temple and ideally positioned for sightseeing. Visitors who prefer a more relaxed, stationary vacation will love the J Floor, with its comforting, Japanese-style appointments. And a good night's sleep is best capped off with a breakfast that is highly rated on multiple user review sites. The hotel's famous Shinshu Katte Meshi is a symphony of local morsels on rice that will have you clamoring for more.