Explore the Wide-Open Spaces of Niigata – Part 2
---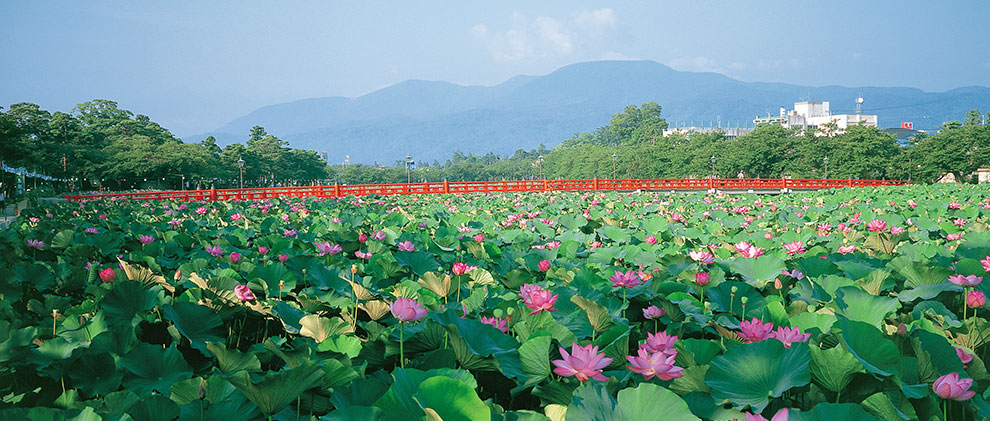 Takada Castle Site Park is just under two hours from Niigata and an hour or so from Nagano. Located on the ruins of Takada Castle, this was the seat of Matsudaira Tadateru (1592-1683), the region's daimyo and sixth son of Tokugawa Ieyasu (1543-1616), first shogun of the Tokugawa Shogunate. Designated by the Niigata prefectural government as a historical site, this park is place of year-round beauty: the lilies that cover the old castle moat in the summer are said to be the best in the East, while in winter the snow on the three-story turret (a reconstruction) and Gokuraku Bridge makes for a spectacular scene.
The cherry blossoms here are a defining pleasure of spring, and the view of the approximately 4,000 trees in and around the park in full bloom has been chosen as one of Japan's top 100 cherry blossom viewing. One must-see highlight is Sakura Road, a "tunnel" of cherry blossoms.
Moreover, the turret and cherry blossoms lit up by lanterns and reflected on the surface of the moat is a breathtakingly beautiful sight, and has been named one of Japan's "big 3" cherry blossom night views. Beautiful by day, surreal by night, Takada Castle Site Park should be high on your list of destinations.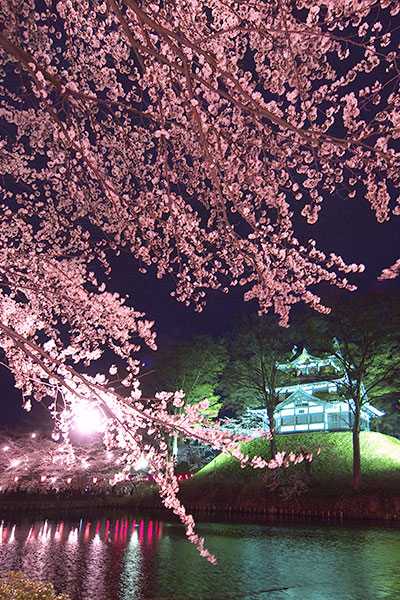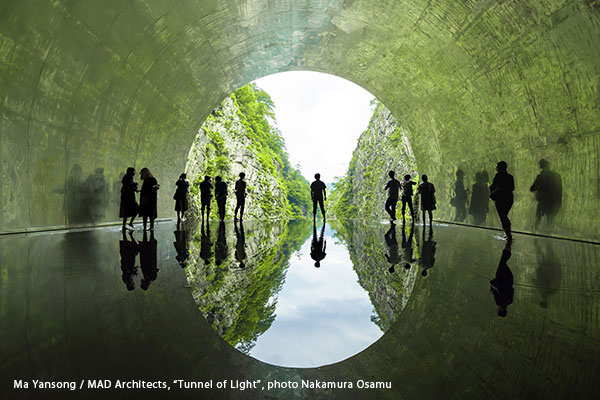 Kiyotsu Gorge in Joshinetsu-kogen National Park is a government-designated Place of Scenic Beauty and Natural Monument. Known as one of Japan's "big 3" gorges, Kiyotsu was formed by underwater volcanic activity some 16 million years ago. The massive rock walls are a columnar formation comprising square, pentagonal, and hexagonal pillars squeezed together into a giant V through which the river flows, and the dynamic scene they create has wowed visitors throughout history.
For the 2018 edition of the Echigo-Tsumari Art Triennale, the natural landscape became the canvas, and the 750-meter Kiyotsu Gorge Tunnel was reborn as a giant artwork with internal lighting and sound transforming the tunnel into a place to inspire curiosity. Perhaps the biggest attraction is the tunnel's end just beyond three viewing decks. The tunnel floor is covered in river water and the walls wrapped in stainless steel, enveloping the viewer 360-degrees in the outside view. It is a masterstroke of imagination and wonder that pulls the viewer into the embrace of the gorge outside.
*This page is referred to One Harmony Membership Magazine YAWARAGI Vol.41
Hotel Nikko Niigata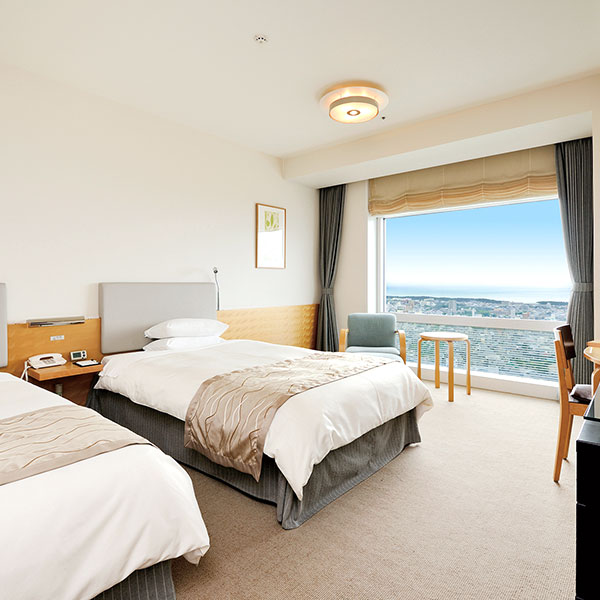 Located next to Toki Messe Niigata Convention Center, the riverside Hotel Nikko Niigata is the tallest hotel along the Sea of Japan coast. All guest rooms are on the 22nd floor and above for optimal views, and there is an observation deck offering 360-degree panoramas of the Sea of Japan, the Gozu Ranges, and more.